Monster high dolls are a huge hit with girls everywhere. As parents, you should skip the Christmas rush for the latest kids toys and prepare to buy monster high new dolls for 2015 now. Most stores don't have them in stock yet but you can pre-order them so that you can be confirmed that your kids will get them.
Let's start by knowing the names and characters for new monster high dolls in 2015.
New Draculaura, Clawdeen, Catty, Operetta, and Nefera monster high dolls in 2015: Boo York and special collector item
Before looking at new characters, let's look at old and popular characters who continue to get new costumes and figures to coincidence with their new TV shows.
Boo York monster high dolls: There is a 12th TV show special called Boo York, Boo York. For this show, there is a new line of 2015 dolls that feature popular characters: Draculaura, Clawdeen, Catty, Operetta, and Nefera.  Below shows how their new costumers will look. They should in stores already in April 2015.  I just check Amazon and most are running low on stock! Buy them now using this link.
Boo York Nefera De Nile and Catty Noir: Besides the 6 boo york monster high dolls that are already on sale, there is going to be 2 additional figures that will be released in May or June, summer 2015. Check out the images below to see how the new 2015 Nefera and Catty Noir monster high dolls look like
New Draculaura monster high doll 2015: One of the most popular characters is Draculaura and this is her doll figure for 2015. Looks awesome. Prepare to pre order this one if you don't want to be left without one when it is released.
Freak du chic monster high dolls: There is will a new collection called freeak du chic that features the following characters – Frankie Stein, Toralei Stripe, Jinafire Long and Honey Swamp. These are expected to be released around June 2015.
New monster high dolls characters and names in 2015
Let's start with all the new monster high characters that will be introduced in 2015
ASTRANOVA monster high doll: Astranova has an alien origin and makes her appearance in the TV special Boo York.  She possess magic powers and is probably going to become a hot favourite among girls
Elle Eedee: A new character that appears in the Boo York, Boo York TV show mentioned above. It is an interesting name and you can see how the Elle Eedee toy figure looks like.
Monster Exchange dolls: There will be a number of new characters joining the Monster doll cast. The names of these new characters include: Isi Dawndancer, Kjersti Trollson, Batsy Claro. Below is a look at their designs.  Unfortunately, there are no images currently for any of Isi Dawndancer, Kjersti Trollson or Batsy Claro Toys.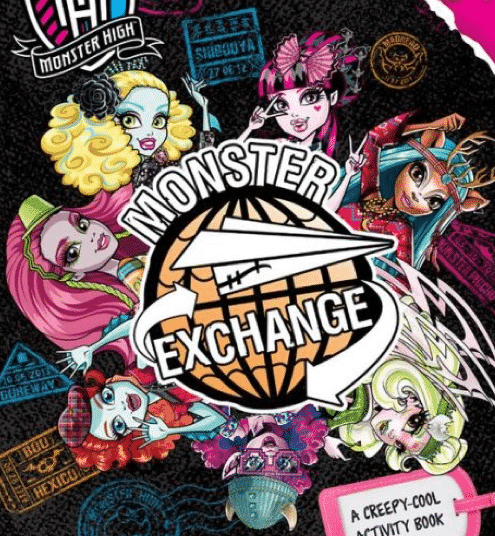 We will continue to update this post as more news about the new monster high dolls in 2015 surface. In the meanwhile, watch out for our next report on new ever after high dolls for 2015.