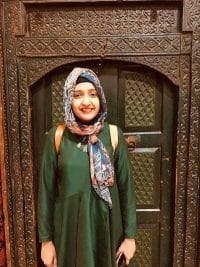 by Zunaira Ghazal
|
Last Updated:
04/03/2020
Riding a tricycle is a rite-of-passage for all toddlers. It's the perfect prelude to the two-wheel bike and allows the child to gain enough confidence on three wheels before moving on to bigger and better things.
Moreover, tricycles come in bright colors, unique shapes, and even follow certain themes so that kids enjoy them more than anything else.
Best Tricycles for Toddlers
Fisher-Price Harley-Davidson Tough Trike
Rev up your kid's childhood with style by gifting them this toughed up trike. This three-wheeler is a sweet ride that will leave some great childhood memories with your kids when they grow up.
Its orange and black color scheme immediately attracts the eye, and the Harley inspired bike-body impresses with its sleek toddler-friendly charm. The large foot pedals at the front ensure great balance when your kid is working out their new wheels.
It's definitely one of the best tricycles for toddlers – especially thanks to the easy-grip handles and rugged tires. The strategic selection of large tire at the front and smaller ones at the back provide excellent balance and weight distribution.
The saddle-seat is just like a classic heavy-bike – perfect for hunkering down in. Designed for kids aged 3 – 5 years old, this tricycle could easily become an heirloom that's passed down from sibling to sibling as your kids graduate in the age limit.
Pros
Features sturdy tires
Easy-grab handles make it easy to maneuver
Large pedals ensure great ergonomics
Cons
Assembly can be a total headache.
People tend to have issues with the openable seat as kids get rough with it and it may come loose in some cases.
Schwinn Roadster Kids Tricycle – Best Tricycle for Toddlers
This stylish three-wheeler will make your kid feel too cool for school. Its sleek, sporty design will make an instant impression with your young one. The low-center of gravity of this trike makes it highly easy and ergonomic to ride.
Your kid will have excellent balance once they put their feet on the paddle and get comfy on the seat. The size of this tricycle is perfect for kids aged between 3 to 5 years old.
Other qualities that make this one of the best tricycles for toddlers is the sculpted seat, which comes with 5 unique positions. Depending on the age of your kid, you can easily adjust the seat to make them as comfortable as possible.
Moreover, the chrome-finished handles along with the full-steel heavy-duty construction with fenders make this trike a total value for money product. The rubber tires ensure extra-long life. Not only is it sturdy, but also fun! The tassels and bell on the bar will ensure that your kid will have a lot of fun on this ride-on toy.
Pros
Made of steel and features heavy-duty construction. Handles are chrome finished.
Inner-tube rubber tires are great for riding on any terrain.
Adjustable seat that can move forward or backwards depending on your kid's size.
Low center of gravity that provides great balance.
Incredibly sleek styling.
Cons
Kids might find the tires lumpy, which might make it difficult to paddle.
2 in 1 Tricycle for 2  – 3 Year Olds
If you're looking for something fun and sleek, then it doesn't get any better than this cute little trike. Its tubular orange colored body will immediately attract your kids and the excellent quality will ensure that it can last for a long time.
As one of the best tricycles for 2 – 3 year olds, you'll love how your kid will just glide around any terrain on its sturdy body while maintaining their center of gravity to the fullest.
What's even better is that this trike can switch between a kids tricycles and a no-pedal baby balance bike. The modular design also makes it totally portable. You can just put it in your car and take it anywhere you need so that your kid will have a fun activity to do while you're busy. It's definitely a keeper. The tricycle is designed for 2 – 4 year olds.
Pros
Made from kid-friendly materials
Can switch between a trike and a no-pedal baby balance bike
Will make a fun gift for your kid
Cons
Assembly can be a bit of a headache.
Radio Flyer 4-in-1 Stroll 'N Trike
This little buggy-bike trike is a great compromise between an actual stroller and a full-on tricycle. It's designed to stay with your kids since infancy all the way to toddlerhood and even a year or two beyond.
It's an excellent prelude to an actual bicycle, because at that point, your child will have already overcome their hesitation of taking on their own wheels by playing with this trike for their many formative years.
There are actually 4 ways to ride this trike, which makes it come of the best tricycles for toddlers you'll ever see. From age 1-5, your kids will have a blast riding the carriage while you push, steering for themselves, learning to ride, and taking over the wheels.
There's also a removable footrest for the young ones while the adjustable seat grows with your kid. The adult steer-and-stroll handle has a highly comfortable grip and allows you to easily push your kid around when they're just on the verge of that inconsolable tantrum.
The tricycle comes with 4 age-appropriate settings – an infant carriage, steering trike, learning mode, and full trike mode.
Pros
Evolving carriage-trike for kids 9 months to 5 years old
Adjustable seat to accommodate yearly child growth
Comes with sun-protection shade, a seat pad, 3-point harness safety, and a parent's pouch
Visually attractive
Cons
Makes ticking sounds if the kids put their feet on the pedals but don't move.
Many parents don't find the construction up to par with quality standards.
The steering attachment is problematic in its engineering and the seat is quite slippery.
High Bounce Extra Tall Tricycle
Tall people problems – some start facing them ever since they're kids. If your child is taller than most kids, then you'll love this trike, which is 2.5" taller than typical tricycles. What's even better is that it's designed to accommodate your kid as they grow up.
The 'grow with me' feature includes an adjustable seat that can be dragged forwards or backwards depending on which position your child finds most comfortable. There are a total of 3 adjustments that you can utilize.
Other than that, the calming green colored visuals of this trike are also pretty engaging for the kids. It's also quite durable. In fact, what makes it one of the best tricycle for toddlers is the fact that it ensures absolute stability.
From the wide wheelbase to the slip-resistant pedals, triangular metal frame, EVA tires and the easy-grip handlebars, everything is made to provide the utmost safety while your kid rides away.
Pros
Adjustable
Taller than typical trikes
Made from highly durable materials
Consists of a wide wheelbase with EVA tires
Features slip-resistant pedals and easy-grip handles
Cons
Assembly instructions are a bit vague, so you may have trouble with it.
Radio Flyer Fold 2 Go Trike
This fun little trike would become an excellent gift for your little one. Designed for kids aged 2-3 years, it features a fun aesthetic, a great center of gravity, and is very durable. This trike comes fully assembled, so you definitely don't have to go through the hassle of building it up with parts. All you have to do is take it out of the box and it's ready to be ridden.
This trike is one of the best tricycles for kids because of its portability. It can be folded down and be easily carried anywhere. You can even put it in the back seat of your car and take it to the park so that your kid can have fun with their friends.
The steel frame and adjustable seat of this trike provide extra durability and flexibility. The handles are embellished with cute streamers that would fly with the wind when your kid puts some speed on the pedals. Recommended for 2 – 3-year-old kids.
Pros
Has a covered bin at the back so your kid can ride with their toys
Comes fully assembled
Can be folded for easy carrying
Durable steel frame
Adjustable seat can accommodate growing toddlers
Fisher-Price Nickelodeon PAW Patrol Lights & Sounds Trike
If your toddler likes cosplaying a cop, then this fun little trike would be right up their alley. Designed like a police bike, this tricycle comes equipped with a number of great features that will keep your kid occupied for hours.
Firstly, there're the lights that bring even more visual attraction to the blue and yellow color scheme. Then there's the music, which keeps the kids fully engaged. Lastly, there's the "walkie-talkie" that plays quite a few sounds.
Fun features aside, this trike also comes with a super ergonomic body. The adjustable seat is perfect for accommodating your kids' growing body. It can be adjusted in 3 different positions to suit growing kids.
There's also the easy-grip handlebars, slip-resistant pedals, and a wide wheelbase for better stability. Overall, your kid will definitely be able to peddle away safely in most terrains with this great tricycle for toddlers.
Pros
Comes with a lot of fun features, i.e. music, lights, and walkie-talkie function
Sturdy build
Adjustable seat can accommodate growing children
Has easy-grip handles and slip-resistant pedals
Wide wheelbase for better stability
Cons
Comes with complex instructions
TOBBI Kids Ride On Toy Motorcycle Electric Tricycle
For kids who are early aficionados of heavy bikes, this one would make a great present. Stylishly designed and made from high-quality steel and PP, you'll definitely be investing in a good product. This big wheel trike has excellent quality and a weight limit of a whopping 66 lbs.
The triangular-shaped wheelbase is perfect for enhancing stability. The oversized wheels are anti-skid and shock-absorbent. The wide seat is comfortable. It's even contoured to mould nicely against a child's body. There's a handy forward and reverse switch on this trike along with a speed adjustable pedal and an open button.
Making it even cooler is the LED light, an MP3 player, horn, and a TF card slot. It's also equipped with a USB interface and would definitely make an up-to-date gift for any kid.
Pros
Heavy-bike style tricycle for toddlers
Equipped with fun features like an LED light, MP3 player, a horn, etc
USB interface
Shock-absorbent and anti-skid tires
Wide wheelbase provides great stability
Can easily cover a variety of terrains.
Cons
Assembly might be a bit of a headache.
Final Thoughts
All these trikes are fun, stylish, and cover a variety of features – but best of all? They're all highly ergonomic and your kids will have a ton of fun with them!
Top Tip: If your little one is still learning to ride a bike, give them a helping hand by getting them a fun balance bike. Balance bikes are a great way for toddlers to improve their natural balance before making the step up to big boy bikes. To help you find the best one and why getting a balance bike is so important, read our ultimate guide on the best balance bikes for toddlers.
Also, read our guide on balance bikes vs training wheels.